2018 TAAT Conference Resources and Information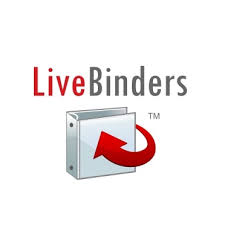 2018 Session Slides and Handouts
If speakers provided resources, copies of presentations, or related handouts for their sessions, you will find them at the LiveBinders link below.
The AAC Institute is the official co-sponsor of the TN Association for Assistive Technology Conference. You may apply for CEUs for this event using the link at top. Please follow the directions for completing this process as provided on their website. Detailed information about which professional licensing boards accept TAAT CEUs can be found here. To apply for your CEUs, click the button below.
Looking Back at the 2018 TAAT Conference
Congratulations to our 2018 Door Prize Winners!
Conference 2018 Door Prize Winners!
(archived material below provided for reference)
About the TAAT 2018 Conference
"TELL US WHAT YOU KNOW"
EXPLORING AAC AND EDUCATION INTERVENTIONS FOR STUDENTS WITH COMMUNICATION AND LEARNING NEEDS.
The 13th Annual Tennessee Association for Assistive Technology (TAAT) Conference will return to the beautiful Franklin Marriott Cool Springs Conference Center on November 29-30, 2018. We will be covering all aspects of AT in the educational setting, but will specifically address the use of Alternative and Augmentative Communication (AAC) to support our learners who struggle with communication difficulties.
Because of a new focus within the Tennessee Department of Education to reach students who present with complex communication needs, TAAT 2018 will place special emphasis on sessions addressing the use of Alternative and Augmentative Communication (AAC). Our motto for 2018, "Tell Us What You Know" is intended to remind us that we must be able to REACH our students in order to TEACH our students! We have invited leaders in the field of AT - AAC to participate and expect an outstanding lineup of interactive and informative sessions, including a special keynote session.

We will still offer sessions on a wide scope of topics and strands for the use of AT such as physical disabilities, Autism, mobile device use, service delivery models, cognitive disabilities, curriculum modification, differentiated instruction, assessment, reading and writing accommodation tools, etc.
We are excited to have Lori Binko, special educator and creator of the amazing LessonPix program, kicking off our program with a general session on introducing core vocabulary for students in the inclusion setting.
Available for downloading and printing:
The conference brings together special educators, administrators, therapists, parents, college students, and AT specialists to share strategies, new information, practical ideas, and the latest tools and trends in AT for use in the classroom. Vendors will be onsite to demonstrate their programs and products and answer questions.
YOUR REGISTRATION INCLUDES:
The opportunity to earn up to 10 continuing education contact hours / CEUs (provided by the AAC Institute)

A choice of more than 40 AT and AAC related sessions taught be skilled clinicians, K-12 educators, AT Specialists, and faculty from universities across the state

Access to exhibitors in our Exhibit Hall on Thursday, November 29th.

Complimentary breakfast and refreshment breaks both days
Participation at TAAT offers an opportunity to learn from others in similar practice, expand your professional network, share ideas and resources, and deepen your knowledge and skills base for the use of school-based assistive technologies! Topics include AAC use, assessment accommodations, supports for classroom accessibility, early intervention, Universal Design for Learning (UDL), 3-D printing technologies, mobile devices, apps for academic support, Autism supports, differentiating instruction with AT, strategies and tools for transition, and more...
The TAAT Conference offers low fees, free registration for one administrator per district when attending with their staff, and a group discount program.
To register by mail, complete the PRINTABLE REGISTRATION FORM and fax/mail as directed. Purchase Orders are accepted.